Chile Focus: controlled chemical substances, Authorisation of Pesticides for Agricultural Use, ozone-depleting substances (ODS)
---
---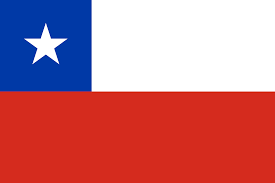 Controlled Chemical Substances

The classification of goods, i.e. the assignment of tariff codes, pertaining to the documents entitled End Use Certificate, Permit to Import Controlled Chemical Substances and Registration of Importers of Controlled Chemical Substances, has been updated in accordance with recent modifications to the applicable legal basis of August 2020.

Authorisation of Pesticides for Agricultural Use

The document entitled Authorisation of Pesticides for Agricultural Use has been amended as regards the corresponding processing fee. Furthermore, the application form displayed in the mentioned document has been exchanged for its most recent version which includes updated documents to be enclosed, amongst others.
Ozone-Depleting Substances (ODS)
Chile is a party to the Vienna Convention for the Protection of the Ozone Layer and to the Montreal Protocol on Substances That Deplete the Ozone Layer. On 19 September 2017, the country moreover ratified the Kigali Amendment to the Montreal Protocol. In accordance with the provisions made by these legal texts, regulated substances may only be imported into Chile for reasons of recuperation, recycling or regeneration. Furthermore, importers of ozone-depleting substances (ODS) are to be entered in the register of importers and exporters of ODS, which is maintained by the User Service and Assistance Office of the National Customs Service (SNA).
CONTINUE READING ON: madb.europa.eu