German survey on the funcitoning of REACH
---
---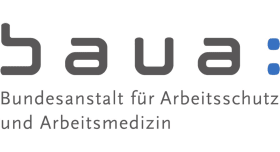 The Federal Environment Ministry and the Federal Agency for Chemicals have launched an online survey on the REACH process. Affected parties and actors in REACH can give their opinion on the implementation of REACH and make suggestions for improvement. The questionnaire will also be used to prepare for the 2018 REACH Congress, which will be held on 6 and 7 December in Dortmund.
At the beginning of March, the EU Commission published its second review report on the implementation of the REACH Regulation. Overall, she stated that all the requirements of the Regulation in order to achieve the objectives of REACH were appropriate. However, potentials regarding design and concrete implementation should be exploited in order to simplify and reduce the (administrative) effort. At an event organized by the European Commission in Brussels in early June, the report and its findings were presented and intensively discussed. This discussion will now be continued at national level. Therefore, the Federal Agency for Chemicals at the Federal Institute for Occupational Safety and Health and the Federal Ministry for the Environment, Nature Conservation and Nuclear Safety want to collect opinions and statements from the parties involved in Germany.
For this purpose, an online survey was developed. The questionnaire deals with various aspects of the audit report and priorities identified by the Federal Agency. The questionnaire, which will be available until September 9, is available on the Internet at www.webropolsurveys.com/S/51780823C7DBF531.par.
The results of the survey are to feed into the preparation of the 2018 REACH Congress. Here, a comprehensive exchange of views on the implementation and improvement of REACH from the German point of view is the focus of the event. For example, it is planned to feed the feedback from the survey, in an anonymous form, as short contributions to the congress. The REACH Congress 2018 will take place on the 6th and 7th of December 2018 in the DASA Arbeitswelt Exhibition in Dortmund. The program and registration options will be published at a later date.
CONTINUE READING ON www.baua.de (Automatically translated from German)