UK REACH restrictions: first signs of UK regulatory divergence on chemicals
---
---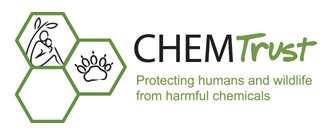 Earlier this week, the UK Government provided the first concrete example of UK divergence from EU protections for the environment and public health from hazardous chemicals. It announced which restrictions on chemicals will be considered by the new UK chemicals regulatory regime (UK REACH – which covers England, Wales and Scotland) in its first year.
[…]
On 23rd March, Defra announced that it will initiate a restriction process on lead ammunition and certain harmful substances in tattoo inks and permanent makeup. It will also perform Regulatory Management Options Analysis (RMOA) on Per and Polyfluoroalkyl Substances (PFAS), a group of over 9,000 highly persistent chemicals – this is a method for deciding what sort of controls might be developed in the future.
These represent only a fraction of the relevant EU restrictions that should be considered if the UK is to keep pace with EU action on hazardous chemicals. It omits restrictions on which the European Chemicals Agency (ECHA) has adopted an opinion, for example on microplastics, skin sensitising substances in textile, leather, hide and fur articles and formaldehyde and formaldehyde releasers – to name a few.
CONTINUE READING ON chemtrust.org