Kazakistan | Safety Requirements for Food Additives, Flavors and Technological Aids
---
---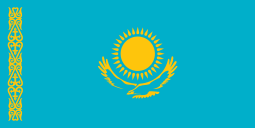 Title of document
Draft amendments No. 2 to the Technical Regulation of the Customs Union "Safety Requirements for Food Additives, Flavors and Technological Aids" (TR CU 029/2012) (544 page(s), in Russian)
Description
Draft amendments No. 2 to the Technical Regulation of the Customs Union "Safety Requirements for Food Additives, Flavors and Technological Aids" (TR CU 029/2012) (hereinafter – Draft Amendments No. 2, (TR CU 029/2012) applies to food additives, flavors and technological aids of the Eurasian Economic Union, as well as food products containing them, include changes to the definitions of the terms "food flavoring", "natural flavoring substance", "complex food additive", "carrier, "technological aid", "traditional methods of food production", "table sweetener", "contrast amplifier", provides for separate new terms, contains editorial changes and establishes additional requirements:
Notifying member: Kazakhstan
Notification: G/TBT/N/KAZ/23
Objective tag
Protection of human health or safety
Objective
Health, safety.
Agency responsible
Ministry of National Economy of the Republic of Kazakhstan
Timing:
Submission: 23/01/2019
Reception: 23/01/2019
Distribution: 30/01/2019
Final date for comments: 31/03/2019
Proposed date of adoption: N/A