Australia | Call for Information on PentaBDE
---
---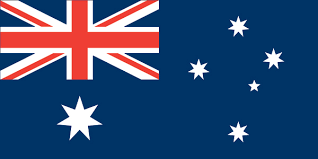 We are currently assessing the human health and environmental risks of pentabromodiphenyl ether (pentaBDE) as a Priority Existing Chemical under sections 57 and 60A of the Industrial Chemicals (Notification and Assessment) Act 1989 (the ICNA Act).
Under section 58 of the ICNA Act, the Director of NICNAS is seeking to obtain the most up to date information on pentaBDE for the purpose of assessing the chemical. PntaBDE (CAS number: 1163-19-5) was declared a priority existing chemical (PEC) in January 2006, and this declaration remains in force. This call for information should, therefore, be read in conjunction with the declaration notice for this chemical that was published in the January 2006 Chemical Gazette (Chemical Gazette January 2006 (page 14)).
On 6 March 2007, the then Minister of Health and Ageing prohibited the manufacture and import of pentaBDE (and mixtures containing the chemical) while the chemical remains a PEC. The notice for immediate prohibition can be found in the March 2007 Chemical Gazette (Chemical Gazette March 2007 (page 5)).
Who does this notice apply to?
The notice is directed to all importers and manufacturers of pentaBDE, or articles or mixtures containing pentaBDE.
Information required
We are issuing the call for information to ascertain whether there are any recent importers or manufacturers of pentaBDE, or articles (products) or mixtures containing pentaBDE. Should you be importing or manufacturing pentaBDE, or articles or mixtures containing pentaBDE, you must provide the information specified below:
CONTINUE READING ON www.nicnas.gov.au