Keller Heckman | Safe Use Determinations under California's Proposition 65: What You Need to Know
---
---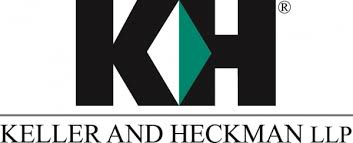 When it comes to Proposition 65 (also known as California's Safe Drinking Water and Toxic Enforcement Act of 1986), the stakes are high for businesses in California. In 2018, alone, the California Attorney General reports that there were 368 consent judgments resulting in $30.7 million in payments and 467 out-of-court settlements that resulted in an additional $9.7 million in payments to private enforcers of Proposition 65. Roughly 80% of these payments went to attorney's fees.Even if you have determined—based on sound data and analysis—that no warning is necessary for a listed chemical in your product, a private plaintiff simply needs to detect the chemical in a product to pursue an enforcement action. The burden of proof then shifts to the business to demonstrate that the product is not subject to the law's warning requirements. While the assumptions underlying your determination may be rational from a scientific standpoint, the plaintiff has no legal obligation to accept these assumptions when it comes to Proposition 65.
Although California now represents the fifth largest economy in the world, compliance with Proposition 65 poses a significant hurdle to doing business in the State. But what if you could urge California officials to agree with your determination that a Proposition 65 warning for your product is not required? In fact, California's Office of Environmental Health Hazard Assessment (OEHHA) offers this service through a process known as a Safe Use Determination (SUD). The SUD provides businesses with an opportunity to ask OEHHA to comment on whether a specific exposure scenario would trigger the need for a Proposition 65 warning for a given product.[3] While OEHHA has issued less than 10 SUDs since issuing its first in 1999, SUDs are options that businesses should keep in mind for potentially limiting Proposition 65 liability.
Below we provide some general background on Proposition 65 and the SUD process. We also comment on some key factors to bear in mind as businesses contemplate whether this pathway is worthwhile for confirming the Proposition 65 status of their products.
CONTINUE READING ON www.khlaw.com