Revamping Product Liability: Key Changes in the New EU General Product Safety Regulation
---
---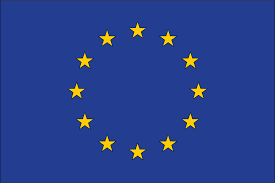 Major changes are underway in product liability law for companies operating in the European Union (EU). The European Commission has published the new General Product Safety Regulation (GPSR) on May 23, which aims to revamp product safety regulations within the EU. The GPSR introduces various requirements for bringing products to market, handling recalls, and addressing the online marketplace. The new regulation replaces the previous General Product Safety Directive 2001/95/EC.
The GPSR will come into effect on June 12, 2023, with an 18-month transition period until December 13, 2024, when the new regulations will be fully implemented. The GPSR represents a significant overhaul of the existing product safety regulation in the EU. Here are some key points that businesses operating in the EU need to be aware of:
Reporting Requirements for Product-Related Accidents: Manufacturers must notify authorities of accidents caused by their products through the Safety Gate system, an online portal established by the European Commission. The new GPSR sets specific criteria for reporting, such as incidents resulting in death, serious health issues, injuries, and chronic health effects. Manufacturers are required to make these reports promptly upon becoming aware of such incidents.

Product Recall Requirements: The GPSR mandates that manufacturers offer consumers a choice between at least two options for product recalls: refund, repair, or replacement. However, if providing two options is impossible or disproportionate, offering only one remedy is acceptable. The refund should be equivalent to the purchase price.

Risk Assessments before Market Entry: The GPSR introduces additional factors for product safety assessments. These factors include considering risks to vulnerable consumers, the differential impact on different genders, connectivity with other products, and the effects of software updates and predictive functions. Manufacturers of digitally connected products impacting children must ensure the highest safety standards, security, and privacy by design.

Requirements for Non-CE-Marked Products: The GPSR aligns the requirements for non-CE-marked products with those for CE-marked products. The CE mark indicates compliance with European health, safety, and environmental protection standards. Stricter labeling requirements are imposed on non-CE-marked products.

Obligations for Online Offers and Marketplace Reporting: Online offers and products available on the online marketplace must display necessary warnings and safety information required by EU product laws. They should also provide means of product identification and include the manufacturer's contact details. Market surveillance authorities and consumers must have a designated point of contact, and cooperation with authorities is required.

Penalties Determined by Member States: The GPSR grants EU member states the authority to establish penalty thresholds for non-compliance. Penalties should be effective, proportionate, and dissuasive. Member states must inform the European Commission of their penalty-related rules by December 13, 2024.

Representative Actions Permitted: Consumers have the right to enforce their rights under the GPSR through representative actions or class actions, as allowed by Directive (EU) 2020/1828 of the European Parliament and the Council.
MORE INFO ON www.natlawreview.com