Canada | Regulations Amending Certain Regulations Made Under the Canada Consumer Product Safety Act (Surface Coating Materials)
---
---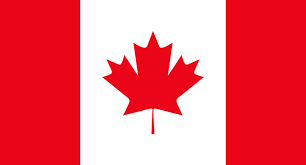 Title of document
Regulations Amending Certain Regulations Made Under the Canada Consumer Product Safety Act (Surface Coating Materials) (26 pages, available in English and French)
Description
Requirements to limit lead, mercury or certain other harmful elements (i.e., antimony, arsenic, cadmium, selenium or barium) in surface coating materials or in applied surface coating materials on various consumer products are currently set out in the Surface Coating Materials Regulations, the Toys Regulations, the Carriages and Strollers Regulations, the Cribs, Cradles and Bassinets Regulations, the Expansion Gates and Expandable Enclosures Regulations and the Playpens Regulations under the Canada Consumer Product Safety Act (CCPSA). The proposed Regulations would a) expand the meaning of a surface coating material; b) introduce a 90 mg/kg total lead limit in surface coating materials applied to furniture; c) remove the restrictions on lead, mercury and certain other harmful elements in surface coating materials applied to parts of products that are inaccessible; d) remove an outdated test method for the migration of certain harmful elements in applied surface coating materials; e) require testing to be done in accordance with a method that conforms to good laboratory practices; and f) ensure consistency between regulations. The proposed Regulations also include a few housekeeping amendments.
Notifying member: Canada
Notification: G/TBT/N/CAN/640
Objective tag
Other
Objective
The objective of this regulatory proposal is to amend existing regulatory requirements for surface coating materials and applied surface coating materials under the CCSPA so that they are clear, consistent, relevant to all types of coating materials (including stickers, films and similar materials) and better aligned with the United States, so that they do not impose an undue compliance burden on industry. The amendments will also give Health Canada the necessary tools to act quickly to remove non-compliant products from the market and help protect Canadians.

Agency responsible
Department of Health
Timing:
Submission: 27/04/2021
Reception: 28/04/2021
Distribution: 28/04/2021
Final date for comments: 03/07/2021
Proposed date of adoption: N/A
The electronic version of the regulatory text can be downloaded at:
https://www.gazette.gc.ca/rp-pr/p1/2021/2021-04-24/html/reg1-eng.html
https://www.gazette.gc.ca/rp-pr/p1/2021/2021-04-24/html/reg1-fra.html