Germany communicated the intention to propose a restriction on BPA in articles, including the release from articles during the entire life cycle
---
---
On the 9th of March, German authorities communicated to the European Chemicals Agency the intention to propose a restriction for 4,4'-isopropylidenediphenol (i.e. BPA) due its endocrine disrupting properties. A dossier containing the details and rational of the proposal is expected to be submitted on the 7th of October 2022..
The restriction is expected to cover:
A) the use of BPA as an additive and the content in articles (0.02% by weight).
B) Restricting content of residues (unreacted monomer) in articles – also for imported goods (0.02% by weight).
C) The use mixtures with BPA content of 0.02% by weight for industrial and professional uses where strictly controlled conditions cannot be assured, e.g. in non-automated processes and for consumer uses.
Germany is also proposing the introduction of release rates for BPA from articles (products and subassemblies) during service life (weathering, leaching due to cleaning action) preventing release into the environment and/or (direct) migration to organisms.
Consult the BPA world map and add it to your monitoring list to remain updated on future developments!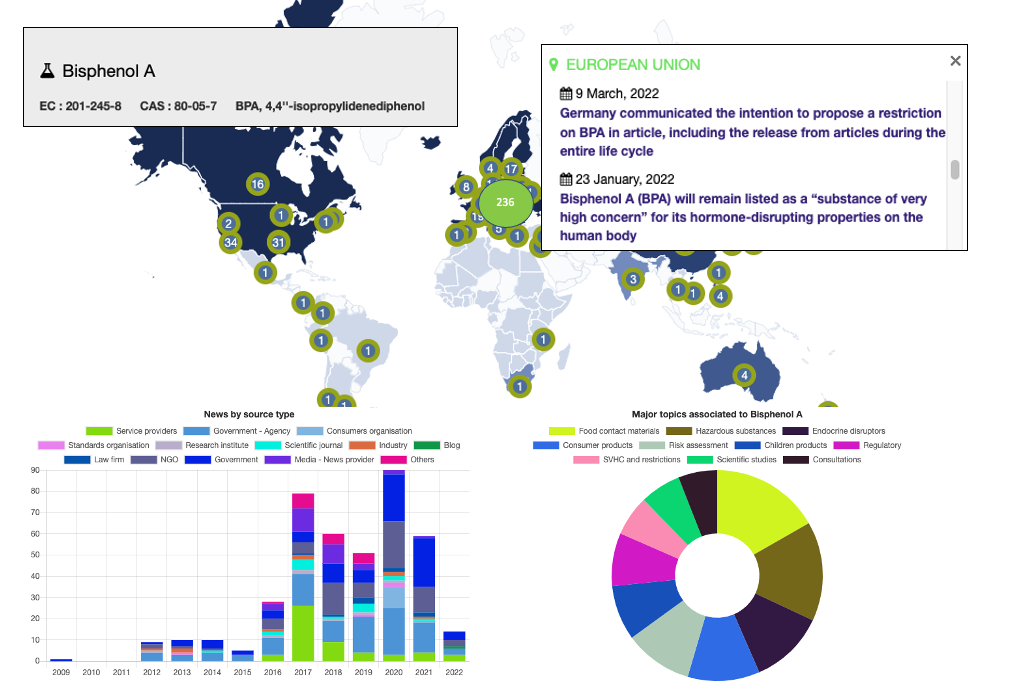 Link to the Registry of restriction intentions until outcome