Industry concerns the proposed ban on Halogenated Flame Retardants in Electronic Displays
---
---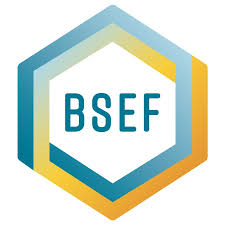 BSEF, the International Bromine Council, has significant concerns over the proposed ban on halogenated flame retardants (HFRs) in the enclosures and stands of electronic displays contained within an EU Commission draft regulation on electronic displays.
The ban inserted the EU Regulatory Committee for Ecodesign after the finalisation of formal WTO TBT notification on the 6th of December 2018, is completely unjustified according to BSEF. "The EU has appropriate and well-known tools and processes for restriction of substances namely RoHS and REACH. Eco-design should not subordinate these. Doing so sets a dangerous precedent." Said Dr Kevin Bradley. Secretary General of BSEF.
"Along with colleagues in the wider chemical and electronics industries, we are extremely disappointed that the Commission did not act to prevent Member States inserting such a blanket ban. It goes beyond the scope of the Eco-design Directive and is not consistent with article 1 of that Directive", he noted.
BSEF points out that this proposed ban is in sharp contrast to the way hazardous substances have been treated in other Eco-Design regulations for light sources and separate gear controls where RoHS governs the use of hazardous substances and no eco-design requirements have been set in the implementing measure.
BSEF supports the use of appropriate legal instruments to restrict substances in products or articles. This proposed ban disregards the principle of regulatory coherence, Better regulation and prejudices ongoing evaluations and assessments of some brominated flame retardants under RoHS and REACH. "Brominated and other halogenated flame retardants are being denied due process by this proposal", Dr Bradley noted.
CONTINUE READING ON www.bsef.com