Brexit summit: climate change will not grant any extension, Greenpeace - Greenpeace European Unit
---
---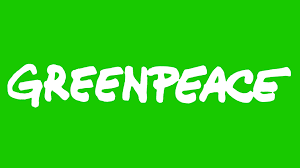 With European greenhouse gas emissions on the rise and scientists warning that the window to avoid extreme climate chaos is closing fast, activists called on political leaders to treat the climate emergency with at least the same urgency and attention devoted to Brexit.
Greenpeace EU spokesperson Mark Breddy said: "Brexit is not the only emergency. European leaders can grant the UK an extension, but climate change won't give us one. Climate change is already costing lives and scientists warn that things will get much worse unless governments act now. It's time to take climate action off the back burner and start cutting emissions now. Holding an emergency EU climate summit would be a good first step."
A new report by the European Environment Agency (EEA) has revealed that extreme weather – in particular droughts and floods – has cost Europe nearly half a trillion euro and claimed the lives of over 115,000 people since 1980. The EEA attributes most of these impacts to climate change.
Greenpeace is calling on heads of government to bring EU climate action in line with science and ensure emissions start falling this year. They should start by holding an emergency climate summit as soon as possible to make sure this happens.
CONTINUE READING ON www.greenpeace.org