Sudan Amendments as regards the customs points of entry as well as standardisation
---
---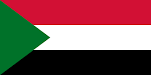 Customs Points of Entry

A new paragraph on the main Customs Points of Entry in Sudan has been incorporated into this overview. Please refer thereto for additional information.

Standardisation

The Sudanese body responsible for the issue of norms and standards and for the conformity of goods on the local market with these norms is the Sudanese Standards and Metrology Organization (SSMO). The SSMO is a member of the International Organization for Standardization (ISO) and holds a membership in the African Organisation for Standardisation (ARSO), the Codex Alimentarius as well as an affiliate membership in the International Electrotechnical Commission (IEC). The SSMO manages the mandatory Pre-Shipment Verification of Conformity (VOC) of goods, by means of which most consumer goods are inspected as regards their conformity with the Sudanese or international standards.
CONTINUE READING ON: madb.europa.eu