US EPA Amends TSCA "Small Manufacturer" Definition for Chemical Data Reporting Requirements
---
---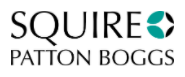 On May 28, 2020, the US Environmental Protection Agency (US EPA) issued its final rule amending the definition of a "small manufacturer" under section 8(a) of the amended Toxic Substances Control Act (TSCA). As a result of the change, some manufacturers and importers who were previously subject to Chemical Data Reporting (CDR) requirements under the current definition will be exempt or subject to reduced reporting requirements under the new rule. The amended definition comes shortly before the reporting period for 2020 CDR submissions opens on June 1, 2020. We have previously covered a number of other key changes US EPA has made to the information that chemical manufacturers and importers must submit to the agency pursuant to the CDR rule.
TSCA section 8(a) generally excludes small manufacturers and importers of chemical substances from the reporting and record keeping requirements established under that section. The new rule amends the definition of a "small manufacturer" in 40 CFR §704.3 and applies to chemical manufacturers and importers subject to TSCA section 8(a) reporting and record keeping rules, unless a different standard is identified in a specific TSCA section 8(a) regulation.
The amended definition does not apply to chemical processors. US EPA stated it was "not necessary" to develop a definition of "small processor" for purposes of TSCA section 8(a) "at this time" because the amended definition mostly affects the CDR, which does not apply to processors. US EPA said that it will continue its practice of developing definitions for small processors on a rule-by-rule basis, as applicable.
Under the current definition in 40 CFR §704.3, a small manufacturer or importer is a manufacturer or importer that meets either of the following standards:
CONTINUE READING ON www.freshlawblog.com