Socially fair transition to a green economy: Call for abstracts
---
---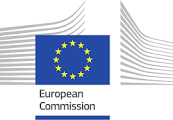 The Social Situation Monitor (SSM) team welcomes abstracts for oral presentations at a SSM seminar that will take place in Brussels, on 14th or 16th May 2019 (depending on speakers' availability).
The recently published Reflection Paper "Towards a sustainable Europe by 2030" recognises that the transition to a low carbon/climate-neutral economy and society can have strong spill-over effects on social and employment outcomes and well-being. It can provide the foundation for decent jobs, and have notable health benefits.
However, traditional jobs might disappear or be transformed creating temporary frictions in the labour market and requiring significant reallocation of labour across sectors and regions.
CONTINUE READING ON ec.europa.eu