Detergents – streamlining and updating the EU rules | Consultation period 02 March 2022 - 25 May 2022
---
---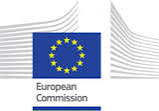 This initiative will revise Regulation (EC) 648/2004 on detergents. It aims to:
(*) reduce administrative burdens
(*) ensure more consistency with other relevant legislation
(*) adapt legislation on detergents to technical progress.
It builds on recent EU evaluations of the Detergents Regulation and the rules on labels for chemical products, as well as the 'fitness check' on the most relevant chemicals legislation.
CONTINUE READING ON: ec.europa.eu