European Commission steps forward to cut down on single-use plastics – but it's just the beginning
---
---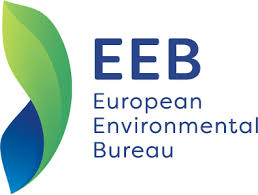 Speaking on behalf of Rethink Plastic, Stephane Arditi of the European Environmental Bureau said:
"Today's proposal by the European Commission signals an important step forward in the race to reduce plastic pollution. There is no reason why we shouldn't ban unnecessary single-use plastic items when durable and toxic free alternatives already exist."
Rethink Plastic is an alliance of leading European NGOs bringing together policy and technical expertise to reduce plastic pollution
The proposal, which is designed to prevent and reduce the impact of certain plastic products on the environment, and in particular the marine environment, sets a number of different policy measures to tackle these problematic single-use products, from bans and reduction efforts, to labelling and extended producer responsibility schemes.
However, the legislation fails to set specific EU-wide reduction targets for food containers and beverage cups, with a promise to look into this possibility only after a lengthy six years after transposition (circa 2027). This could result in countries claiming they are taking the necessary steps as long as any reduction is achieved, regardless of how small.
CONTINUE READING ON eeb.org