US EPA Revises TSCA Chemical Data Reporting Requirements and Extends Deadline for 2020 Reporting Period
---
---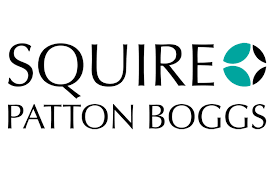 With the 2020 reporting period under the Toxic Substances Control Act (TSCA) Chemical Data Reporting (CDR) rule rapidly approaching, the US Environmental Protection Agency (US EPA) has announced a number of key changes to the information that chemical manufacturers and importers must submit to the agency pursuant to the CDR rule. US EPA also announced that because of these changes the agency is giving companies more time this year to submit the information required by the CDR rule.
The CDR rule generally requires a chemical manufacturer (including an importer) to report to US EPA a wide range of production volume and use data for any substance that it has manufactured/imported in the amount of 25,000 lbs or more at any single site during any calendar year since the last principal reporting year (with certain exceptions). For the upcoming 2020 report, this means that a company must make a CDR submission to US EPA for any substance it manufactured/imported in the amount of 25,000 lbs or more during any of the calendar years 2016-2019. Moreover, a company must report the same information for any substance that it manufactured/imported in the amount of 2,500 lbs or more, if the substances is the subject of certain TSCA actions (e.g., certain orders and rules).
The reporting period for 2020 CDR submissions opens June 1, 2020. Normally, the deadline for submission of CDR reports is September 30, but US EPA has extended the deadline this year until November 30, to enable companies to become familiar with the new changes to the CDR reporting requirements, as well as various updates that the agency has made to the e-CDR web reporting tool in US EPA's Central Data Exchange (CDX).
CONTINUE READING ON www.freshlawblog.com