Stockholm Convention | New Zealand's Updated National Implementation Plan Under the Stockholm Convention of Persistent Organic Pollutants (POP)
---
---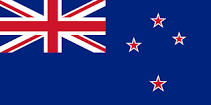 Executive summary
The Stockholm Convention on Persistent Organic Pollutants (the Convention) commits governments to take measures to protect human health and the environment from persistent organic pollutants (POPs).
Article 7 of the Convention requires each party to develop, implement and update a national implementation plan (NIP). New Zealand submitted a substantial NIP in 2006, to implement the Convention, and an Addendum in 2014, to implement the amendment agreed at the fifth Conference of the Parties in 2013 to list endosulfan.
The second NIP published in 2018 (NIP2) addressed amendments to the Convention since New Zealand's first NIP (NIP1) and referenced the chemicals added to the Convention in 2017.
This update (NIP3), addresses amendments to the Convention made in 2019 to Annex A; specifically, the addition of dicofol and perfluorooctanoic acid (PFOA), its salts and PFOA related compounds. In addition, it addresses Decision SC-9/4, which amended and removed certain acceptable purposes and specific exemptions for perfluorooctane sulfonic acid (PFOS), its salts and perfluorooctane sulfonyl fluoride (PFOSF), which are listed in Annex B (chemicals with restricted uses). NIP3 also provides an update on the overall domestic system and the strategic issues faced in New Zealand.
CONTINUE READING ON:
New Zealand's Updated National Implementation Plan Under the Stockholm Convention of Persistent Organic Pollutants