Socrates policy brief on Lead Metallurgy gets international attention
---
---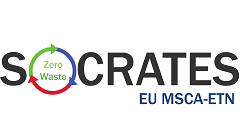 In February 2019, the Socrates team published its third policy brief, answering the question why "Lead metallurgy is fundamental to the circular economy". In a press release the authors alerted that 'The EU's circular economy plans risk stalling if regulators pursue ill-judged restrictions'. Not much later, the policy brief was picked up in various international fora. (PW – Leuven, 03/07/2019)
In February 2019, the Socrates team published its third policy brief, answering the question why "Lead metallurgy is fundamental to the circular economy". In a press release the authors alerted that 'The EU's circular economy plans risk stalling if regulators pursue ill-judged restrictions'. Not much later, the policy brief was picked up in various international fora.
Mid-March, Lisa Allen, 'Registration, Evaluation and Authorisation of Chemicals' (short REACH) Manager at the International Lead Association, wrote a blog about the "Socrates and the philosophy of the circular economy". Shortly after, the Socrates project was invited to present the policy brief at the General Assembly of the International Lead Association.
On June 18, 2019, dr. Annelies Malfliet presented SOCRATES project and the key message of the SOCRATES policy brief Lead Metallurgy is Fundamental to the Circular Economy" as guest speaker at the Lead REACH Consortium General Assembly. She underlined the importance of lead as a carrier metal which allows to recover and recycle everything from silver to cadmium. Lead is a key enabler in the circular economy, as it is capable of dissolving and carrying a multitude of technology elements. The Lead REACH Consortium is an initiative of the International Lead Association (ILA). The ILA supports its 90 members involved in the mining, smelting, refining, recycling and manufacturing of lead, lead compounds and lead products to meet the REACH regulations.
CONTINUE READING ON etn-socrates.eu