EFSA | Stakeholder workshop on 'Food and Feed Safety Vulnerabilities in Circular Economy'
---
---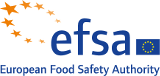 EFSA is running a two-year project to identify food and feed safety vulnerabilities in circular economy. More specifically, the project aims to:
(*) Gather and evaluate the evidence for vulnerabilities of a circular economy for food/feed safety, plant, animal and the environment.
(*) Explore possible synergies, opportunities, conflicts and trade-offs between environmental and food safety policies, objectives and actions.
(*) Develop principles and strategies for integrated approaches and policies.
(*) Build a network of stakeholders to support and contribute to these aims.
Through a participatory foresight process, the project will identify potential emerging risks for food and feed safety and the environment in the transition to a circular economy in a holistic and integrated fashion. This will ensure that food and feed safety as well as environmental health considerations are incorporated at an early stage of research or policy initiatives linked to the circular economy.
CONTINUE READING ON www.efsa.europa.eu