Industry and universities collaborating for sustainable chemistry | Global competition in CO2 utilisation
---
---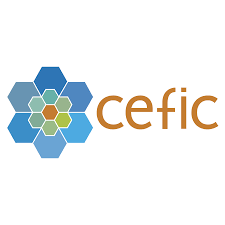 The chemical industry is working together with universities to develop alternative energy sources and raw materials. CO2 as a source of carbon is already being used for sustainable product manufacturing, and Covestro enjoys a visible and reputable position in this regard, developing catalytic processes for using CO2 as a raw material in the production of polymers.
Various EU-funded research projects at the CAT catalysis research centre in Aachen – an organisation run by RWTH Aachen university and materials manufacturer Covestro – are strengthening Europe's position in the global competition in CO2 utilisation.
Led by the Bulgarian Presidency, a delegation of the Council of the EU visited the CAT research centre end June, at the invitation of Cefic. Kalin Tomov, Head of Competitiveness Section at the Permanent Representation of Bulgaria to the EU said: "We have to support and expand the innovative capacity of European research institutions and businesses in the long run in order to ensure a leading position in the global competition".
The EU's new research and innovation programme "Horizon Europe" focuses on further strengthening Europe's position as a unique place for research & innovation and promoting open collaboration between academic scientists and industrial enterprises.
The CAT centre visit, in Aachen, was made possible through joint efforts by RWTH and Covestro, which provided the delegates from the Permanent Representations with a concrete example of a successful collaboration between academia and chemical companies.
CONTINUE READING ON www.cefic.org