India | Methylene Chloride (Dichloromethane) (Quality Control) Order, 2020 (1 page(s), in English)
---
---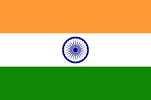 Title of document
Methylene Chloride (Dichloromethane) (Quality Control) Order, 2020 (1 page(s), in English)
Description
Methylene Chloride (Dichloromethane) finds application in the manufacturing of Pharmaceuticals, agro chemicals, photographic films etc. Monitoring of purity 99.5% and Heavy Metal content max one PPM warrants making the standard mandatory.Since this item goes to Pharma sector, its quality need to conform to the BIS standards otherwise impurities of Methylene Chloride may enter the animal & human chain. So, for protection of human health, the standard needs to be made mandatory. The locally manufactured or imported Methylene Chloride (Dichloromethane) shall conform to the Indian standard (IS 4566:2020) and shall bear the standard mark under license from the Bureau of Indian Standards (BIS). The use of standard mark is governed by the provisions of Bureau of Indian Standards Act 1986 and the Rules and Regulations made there under. Bureau of Indian Standards shall be the certifying and enforcing authority.
Notifying member: India
Notification: G/TBT/N/IND/176
Objective tag
Protection of human health or safety; Protection of the environment
Objective
The standard of Methylene Chloride (Dichloromethane) is being made mandatory to protect the human health and overall eco system.
Documents

Agency responsible
Shri Samir Kumar Biswas Joint Secretary Room No-341, A Wing Department of chemicals and Petrochemicals Shastri Bhawan, New Delhi Telephone No. 011-23383428 Fax: 011-23073682 Email: [email protected]
Timing:
Submission: 16/11/2020
Reception: 16/11/2020
Distribution: 16/11/2020
Final date for comments: 15/01/2021
Proposed date of adoption: N/A