Single Market: Commission welcomes agreement on proposal to facilitate free movement of products
---
---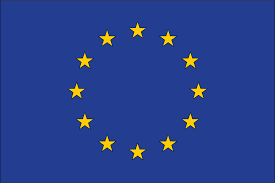 The Commission welcomes the provisional agreement on the Regulation on the Mutual Recognition of Goods reached yesterday by the European Parliament and Council. The new rules proposed by the Commission in December 2017 will improve the way the mutual recognition principle works in practice and make it easier for companies, especially SMEs, to sell their products across Europe.
Commissioner Elżbieta Bieńkowska, responsible for Internal Market, Industry, Entrepreneurship and SMEs said: "Just yesterdaywith our Communication on the Single Market, we called on the Parliament and Council to show political resolve and make progress on important proposals to strengthen the functioning of the Single Market. It is great news to see the co-legislators have now reached a provisional agreement on mutual recognition, which is one of thecornerstones of the Single Market. I hope further progress can me made swiftly on other Commission proposals still on the table."
The mutual recognition principle ensures that products not subject to EU-wide regulation can, in principle, move freely within the Single Market, if they are lawfully marketed in one Member State. However, this doesn't always work as it should and companies often face barriers, delays and extra costs. Under the new Regulation, companies will be able to use a voluntary declaration to demonstrate that their products meet all the relevant requirements in their country, making it easier national authorities to assess if mutual recognition should apply. The rules also establish a new and faster problem resolution mechanism for disputes between companies and national authorities and improve training and collaboration among national authorities.
(For more information: Lucia Caudet – Tel.: + 32 229 56182; Mirna Talko – Tel.: +32 229 87278; Victoria von Hammerstein – Tel.: +32 229 55040)