South Korea Proposes Easier Rules for Chemical Registration
---
---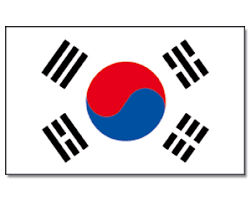 South Korea is considering a partial amendment to the Enforcement Rule of the Act on Registration and Evaluation of Chemical Substances.
Under the current rules, the Ministry of Environment (MOE) requires companies to submit both reasons for waiving certain data required for chemical registration and supporting evidence data under Article 5 of the Enforcement Rule of the Act. However, the proposed amendment seeks to eliminate the need for submitting evidence data in cases where businesses can justify waiving data based on hazard evaluation results from overseas governments or other relevant sources.
This change is part of South Korea's ongoing efforts to make it more convenient for companies to register and evaluate chemical substances, thus reducing the regulatory burden while maintaining safety standards.
The draft proposal is currently under consideration and is expected to be discussed further in the coming weeks. If approved, this amendment will simplify the registration process for chemical substances in South Korea, benefiting both domestic and international businesses.
MORE INFO AND DOCUMENTS: chemycal.com