Questions and answers: New ACP-EU Partnership after 2020
---
---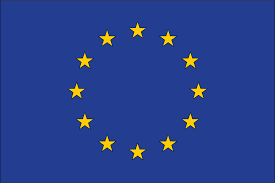 What is the Cotonou Partnership Agreement between the EU and African, Caribbean and Pacific countries?
The Cotonou Partnership Agreement is the legal framework ruling relations between the EU and 79 countries in Africa, the Caribbean and the Pacific (ACP). It is one of the oldest and most comprehensive frameworks of cooperation between the EU and third countries. Signed in 2000 for a period of 20 years, the Agreement unites more than one hundred countries (EU member states + 79 ACP countries) and represents over 1.5 billion people.
The EU-ACP partnership focuses on the eradication of poverty and inclusive sustainable development for ACP and EU countries. It is divided into three key action areas: development co-operation, political dialogue and trade.
Cotonou Agreement (available in all 24 EU languages)
Why does it need to be modernised and why is this important?
The world has changed considerably since the Cotonou Agreement was adopted almost two decades ago. Global and regional contexts (in Europe, Africa, the Caribbean and the Pacific) have evolved significantly – and so have the common global challenges to be addressed and opportunities to be grasped. Thus, the core objectives of the partnership have to be reviewed to adapt to the new realities. The EU is therefore seeking a comprehensive political agreement, setting a modern agenda framed by the internationally agreed sustainable development roadmaps (the UN 2030 Agenda - SDGs, the Addis Ababa Action Agenda, the Paris Agreement, the New EU Consensus on Development, the Global Strategy on EU Foreign and Security Policy, etc.). The coming months will be crucial, as we are about to enter a new era in our relationship with ACP countries. The negotiations will pave the way for new dynamics and cooperation going beyond the traditional development dimension.
What are the potential benefits? What kind of change will a new era of EU-ACP relations bring for people?
CONTINUE READING ON europa.eu