Global Electric Vehicle Road Trip shines light on need for sustainable transport
---
---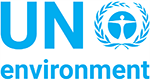 The global transport sector accounts for almost one quarter of energy-related carbon dioxide emissions, and this proportion is rising. An estimated 3.7 million premature deaths are attributed to ambient (outdoor) air pollution with transport contributing as much as 70 per cent of the total outdoor pollution mix in many cities in developing and transitional countries.
While today's transport sector is almost completely dependent on fossil fuels, this does not need to be the case.
Staff from UN Environment Programme (UNEP) will be on hand in South Africa at October's Global Electric Vehicle Road Trip, an event that aims to "inspire transformation for smarter mobility for the creation of better connected and sustainable societies"
The UNEP's Electric Mobility Programme supports developing and transitional countries to shift from fossil fuel to electric vehicles and sees showcasing this new technology in a region where electric mobility is expected to grow significantly during the next few years as an important way to encourage rapid adoption of sustainable choices.
CONTINUE READING ON www.unenvironment.org