Better trace products in the supply chain | European Parliament approves reform of market controls
---
---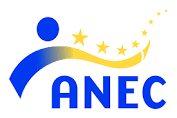 The European Parliament's plenary gave its approval to a reform of market controls (surveillance)1 in the European Single Market. This reform should improve the currently fragmented & underfunded system as from 2021.
MEPs have agreed to:
(*) Better trace products in the supply chain. For example, the full name and address of a product's manufacturer will have to be displayed on the product. Every company selling certain products, such as toys and electric appliances, online directly to consumers in the Single Market will need a contact person present in the EU who can act on behalf of a manufacturer if a product breaches EU safety laws.
(*) Intensify controls of products sold online. Member States will have to make resources – funding and staff – available for this. Such controls can take the form of online mystery shopping, for example.
(*) An EU-wide network will be set up to coordinate joint enforcement actions by national market surveillance authorities. These national authorities will now also be able to partake in more joint testing through a network of EU-designated laboratories.
CONTINUE READING ON www.anec.eu