The Commission welcomes European Parliament's vote on the revised Drinking Water Directive
---
---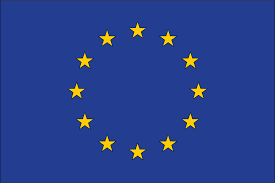 Today the European Parliament adopted its position on the Commission's proposal on 'Safer drinking water for all Europeans'.In February 2018 the European Commission proposed a revision of the Drinking Water Directive in order to upgrade drinking water standards, improve access to water for all and help consumers to find reliable information about its supply. The proposal was also a response to the first-ever successful European Citizens' Initiative, 'Right2Water', which received the support of 1.6 million Europeans.
Commissioner Karmenu Vella, responsible for Environment, Maritime Affairs and Fisheries, said: "I welcome today's vote in the European Parliament. Thanks to EU laws, most people living in the EU already enjoy very good access to high quality drinking water. Today's vote is part of a process that shows the EU is listening to citizens' demands for even better standards and for improved access to water. This vote will also keep us moving towards a more energy-efficient and circular economy." The Commission proposed improved standards for the safety of water in order to guarantee that tap water is safe to drink throughout the EU. By applying a risk-based water safety assessment, authorities will be able to identify possible risks to water sources at distribution level. The revised Drinking Water Directive will improve access to water which will benefit, in particular, people without or with limited access to water.
The aim is to stimulate overall consumption of tap water, which will simultaneously support several other Commission policies - helping consumers to save money, reducing plastic waste entering our rivers and seas and lowering greenhouse gas emissions. In addition, thanks to new transparency rules consumers will be able to receive information online about the availability of water services in their local area. The Commission calls upon the Council to work for the adoption of a negotiating mandate as soon as possible and counts on the Austrian Presidency to start trilogues before the end of the year so that the proposal can be adopted and implemented as soon as possible.
SOURCE: EU Commission Press Release