Russian Federation Amendments as regards genetically modified organisms (GMOs), ozone-depleting substances (ODS), sanitary-epidemiological surveillance
---
---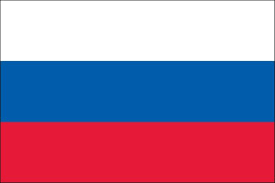 Genetically Modified Organisms (GMOs)

The Cartagena Protocol on Biosafety to the Convention on Biological Diversity (CBD) is an international agreement which aims to ensure the safe handling, transport and use of modified organisms resulting from modern biotechnology which may have adverse effects on biological diversity, taking also into account risks to human health. The Protocol differentiates between five risk classes ranging from no-risk to high-risk GMOs, which are defined in the respective lists. The Russian Federation is not a member of the Cartagena Protocol on Biosafety. Non-parties to the Protocol may nevertheless impose measures for the importation, placement on the market and use of GMOs.
Ozone-Depleting Substances (ODS)
As Russia has accepted the Vienna Convention for the Protection of the Ozone Layer and the subsequent Montreal Protocol on Substances that Deplete the Ozone Layer, the country strictly controls the import, processing and emission of ozone-depleting substances (ODS). On 3 October 2020, Russia moreover provided its instrument of acceptance of the Kigali Amendment to the Montreal Protocol. In accordance with the provisions of said legal texts, the country seeks to apply a phase-out system for ODS along the established guidelines.
Sanitary-Epidemiological Surveillance

The chapter on Standardisation below has been enhanced with information on risk assessment measures to be conducted at customs checkpoints since 8 September 2020. The newly introduced procedure is applied by the Federal Service for Surveillance on Consumer Rights Protection and Human Wellbeing (Rospotrebnadzor) in cooperation with the customs authorities for a temporary period.
CONTINUE READING ON: madb.europa.eu