Senate overrides Scott veto of toxic substances bill
---
---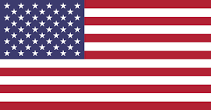 Senators voted 22-8 to override the governor's veto. The bill will now return to the House, where it originally passed on a vote of 96-42.
The bill was proposed after widespread PFOA contamination was discovered in hundreds of drinking water wells in Bennington and North Bennington. State environmental officials believe the source is two former ChemFab manufacturing facilities. PFOA, or perfluorooctanoic acid, is a man-made chemical formerly used to manufacture products with the non-stick coating Teflon. It's been linked to cancers and other diseases.
The bill passed the Senate and House last month. Scott vetoed the bill earlier this week.
Brian Campion, D-Bennington, called it "a very strong vote with a very strong message."

Campion, a lead sponsor of the bill, said he was proud of his Senate colleagues, including Dick Sears, D-Bennington, "for showing leadership on this important issue."

"Jobs at any cost is not what Vermonters want....We have all learned from the PFOA contamination in Bennington how dangerous it can be when businesses are not regulated."

Scott, in his veto message Monday, said the bill "is duplicative to existing measures that already achieve its desired protections" and "will jeopardize jobs and make Vermont less competitive for businesses."


CONTINUE READING ON www.benningtonbanner.com