PFAS Chemicals Found in REI Rain Jackets
---
---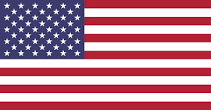 OAKLAND, CA – Today, the nonprofit watchdog Center for Environmental Health (CEH) initiated legal action against Recreational Equipment, Inc. (REI) after testing showed their waterproof rain jackets for kids and adults could expose individuals to perfluorooctanoic acid (PFOA) and perfluorooctane sulfonic acid (PFOS), two of the most hazardous and well-studied so-called "forever chemicals," or PFAS.
PFAS chemicals are widely used in consumer products to impart grease resistance, water resistance, and non-stick properties. Rain jackets from REI are treated with PFAS chemicals to make them waterproof, but the use of these hazardous chemicals unnecessarily exposes people to the harms posed by PFAS and further contaminates the environment with these persistent chemicals.
Exposure to PFOA or PFOS is associated with the development of different cancers and a range of other adverse health effects. CEH's legal notice claims that the company failed to provide consumers with a clear and reasonable warning about exposure to PFOA and PFOS in rain jackets, as required under California Proposition 65.
CONTINUE READING ON: ceh.org