US EPA Proposes Significant New Use Rule for Inactive PFAS Chemicals
---
---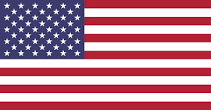 The U.S. Environmental Protection Agency (EPA) has proposed a significant new use rule (SNUR) for per- and polyfluoroalkyl substances (PFAS) listed on the Toxic Substances Control Act (TSCA) Inventory but inactive since 2006.
The SNUR would require notification to the EPA 90 days prior to manufacture or processing of the substance and a review by the agency to assess whether the use may present unreasonable risk to health or the environment. There are 330 inactive PFAS not subject to an existing SNUR, with 30 confidential business information (CBI) having generic names that do not contain "fluor" or "fluorine".
The proposed SNUR is part of the agency's PFAS Strategic Roadmap to prevent PFAS from entering air, land, and water at harmful levels. Comments on the proposed SNUR are due by March 27, 2023.
MORE INFO ON www.natlawreview.com