Weaving a brighter future for plastic in Burkina Faso
---
---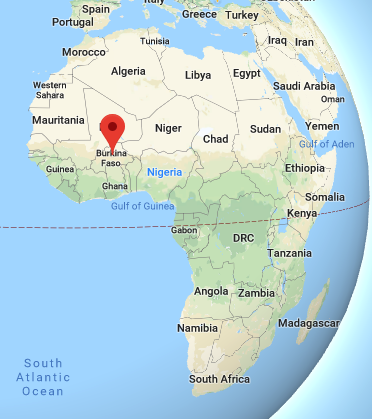 As the sun beats down on a traditional loom in Burkina Faso's morning heat, a curious shiny material starts to emerge. Not your usual cotton texture, the weft criss-crosses over-and-under, and the woven product is smooth and sparkling.
Damien Lankoande, coordinator of the NEERE group, which means 'clean' or 'pretty' in Mooré, the local language, explains why. Sitting outside the small workshop in Koudougou—a two-hour drive west of Burkina Faso's capital Ouagadougou—he says: "It's made from plastic."
"There are many places where you can find plastic waste, yet few realize its potential value," he said. "We see plastic waste as money in transition. We weave it into profitable products, putting value on it. This is how we think differently."
Plastic bags lay scattered along the roads and in fields. "The problem of plastic waste is critical in Burkina Faso," said Lankoande, adding that there is no national integrated management of plastic waste.
The group aims to improve sanitation, while helping women and youth, responsible for the majority of work related to waste management and collection in Burkina Faso, to generate better incomes.
CONTINUE READING ON www.unenvironment.org