Local Control in the US Gaining Steam ... Again?
---
---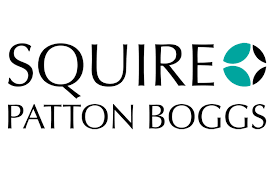 On Tuesday, April 16, 2019, Colorado Governor Jared Polis signed Senate Bill 19-181 (SB19-181) into law. SB19-181 was a controversial bill as it made its way through the Colorado Legislature, and it is now a controversial piece of legislation. Indeed, SB19-181 passed the Colorado Legislature strictly along party lines, and it has now pitted some local Colorado communities against the oil and gas industry.
What makes the new legislation so controversial is that it gives local Colorado governments express land use authority to regulate the siting of oil and gas locations and to regulate land use and surface impacts of oil and gas activities. This authority includes, specifically (and among other things), the ability to inspect oil and gas facilities, impose fines for leaks and spills, and impose fees on owners and operators to cover the costs of permitting, monitoring and inspection. These new authorities given to local Colorado governments represents a substantial enlargement of authority from the state of play that existed before SB19-181 passed, such that now local governments no longer need to wait for the Colorado Oil and Gas Conservation Commission to first identify specific areas for oil and gas extraction. According to its legislative declaration, the law is in the public interest to foster the development of oil and gas resources in a manner consistent with the protection of public health, safety and welfare, including protection of the environment and wildlife resources. As may be evident just from the brief description provided here, the law has been praised by environmentalists and local control advocates, who say it will protect Coloradans health and safety and the Colorado environment more generally, but criticized by industry, who say that it will stunt and/or significantly delay oil and gas development, exploration and production in the state.
CONTINUE READING ON www.freshlawblog.com