New test results raise new questions about Franklin's air and water
---
---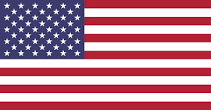 There is new information in Franklin's ongoing effort to determine whether hazardous industrial chemicals are seeping into the water supply and homes, threatening the health people who live in them.
These new test results officials insist, show that the Johnson County community's air, water and soil is safe.
Although federal and state authorities say there are no wide spread environmental issues, there are new concerns for a small middle class neighborhood.
CONTINUE ON www.wthr.com