India | The Steel and Steel Products (Quality Control) Third Order, 2019
---
---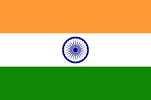 Title of document
The Steel and Steel Products (Quality Control) Third Order, 2019 (4 page(s), in English)
Description
This Order seeks to ensure conformity to steel & steel products listed in schedule to the specified Indian Standards. The Order makes it mandatory for all manufacturers in India and all the manufacturers aboard who intend to export to India, of steel and steel products as given in the schedule to the order, to obtain valid license from the Bureau of Indian Standards, for use of Standard Mark, before commencement of regular production of such items. Further, no person shall manufacture, store for sale, sell, distribute or import any steel & steel products given in the said schedule, which do not conform to the specified standards and do not bear standard mark of the Bureau.
Notifying member: India
Notification: G/TBT/N/IND/108
Objective tag
Protection of human health or safety
Objective
Upgrading the Quality of the steel and steel products in public interest to ensure safety of infrastructure/ housing/ engineering goods in the country and for protection of human health & safety.
Documents

Agency responsible
Ministry of Steel, Government of India.
Timing:
Submission: 04/10/2019
Reception: 04/10/2019
Distribution: 08/10/2019
Final date for comments: 07/12/2019
Proposed date of adoption: N/A