Circular Economy | Position of the German Chemical Industry
---
---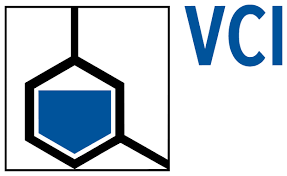 In late 2015 the European Commission presented a "Circular Economy" package for making the economy and consumption more sustainable. The goal is to turn "linear" material flows – from raw materials to products and waste – into cycles, enabling as much recycling as possible. Alongside changes in waste legislation, there is a comprehensive action plan. The EU Commission wants to take numerous measures in various political fields; these go far beyond the discussion about the waste legislation package.
Open and holistic approach - For the chemical industry, a circular economy is more than recycling. Central to this is efficiency improvement, in order to minimize the amounts of resources needed throughout the entire lifecycle. By-products from production are directly returned into production processes wherever possible. The chemical industry has several circular options at the end of the product lifecycle: waste recycling or energy recovery. CO2 from incineration can be used directly as a raw material. Plants absorb CO2 and convert it into biomass that can be used as a renewable raw material. Thus, chemistry is able to contribute in several ways to closing the carbon cycle.
Circular economy as a chance - Requirements intended to strengthen recycling in a one-sided manner can be counterproductive to the development of innovative materials – this applies from product design all the way to waste recovery. Resource conservation and climate protection need to be taken into account just like the customers' needs regarding costs, quality and benefit.
Trade-offs have to be resolved, using sustainability as guiding principle. In this way, the chemical industry can make an essential contribution to a more efficient and sustainable use of natural resources within a circular economy. Moreover, in the years to come the industry will increasingly invest in digitalisation projects and sustainable business models. Digital mass data is used in the present era "Chemistry 4.0". Here, more precise processes are expected to bring further innovation leaps – with impulses for a circular economy with maximum resource efficiency.