ECHA and Cefic sign joint statement to work on effective implementation of REACH
---
---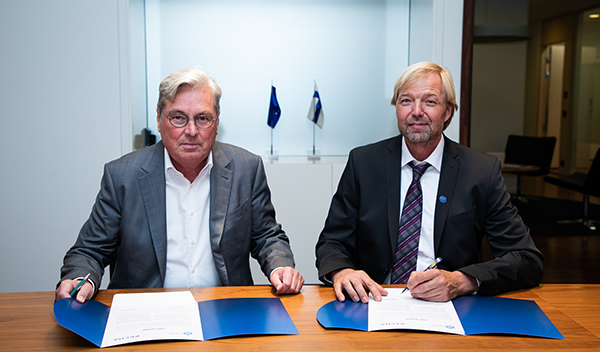 Following the end of the registration phase for existing substances under the EU's chemicals legislation, ECHA and the European Chemical Industry Council (Cefic) have signed a joint statement outlining their future cooperation.
With the completion of the third registration deadline, REACH now regulates all chemicals on the EU market. In this context, and recognising the recommendations in the 2018 Commission General Report on REACH calling on all actors to further improve REACH implementation, ECHA and Cefic today signed a cooperation agreement that will further contribute to this.
The agreement is a commitment from both industry and ECHA to focus on improving the scientific assessment of some substances or groups of substances, further enhancing safety information and its communication across the supply chain.
Marco Mensink, Director-General of Cefic said: "We welcome this cooperation very much as it shows that together we can make REACH work to the benefit of industry and ECHA, and the wider stakeholder base. Industry will help ECHA to improve the quality of dossiers to help monitoring and enforcement and to improve the scientific quality of the process."
CONTINUE READING ON echa.europa.eu