Citizens across Canada urge ministers to adopt federal toxics law changes
---
---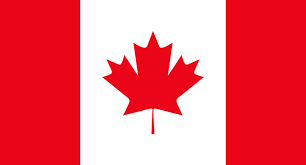 Toronto — The heads of over 30 civil society organizations from across Canada presented the federal ministers of Environment (Hon. Catherine McKenna) and Health (Hon. Ginette Petitpas Taylor) with draft legislation amending the Canadian Environmental Protection Act (CEPA), and urged the ministers to introduce the amendments in the Fall 2018 session of Parliament to better protect human health and the environment from toxic substances.
"CEPA has not been amended in two decades, and the government's June 2018 response to a parliamentary standing committee's 2017 report on hearings conducted in 2016 on CEPA, raised concerns whether Canadians will see amendments to the law before 2020", said Theresa McClenaghan, Executive Director and Counsel at the Canadian Environmental Law Association (CELA).
The amendments presented to the ministers by the groups follow a petition tabled in Parliament earlier this month signed by over 11,000 Canadians urging changes to CEPA, as well as a report by the federal environment commissioner on inadequate toxic substances enforcement under CEPA.
The amendments address five areas of concern with CEPA that were raised during standing committee hearings and reflected in the committee's report, but not necessarily supported in the government's June 2018 response to the report. These include: (1) control over endocrine disrupting substances; (2) establishment of enforceable national ambient air quality standards; (3) protection of vulnerable populations from toxic substances; (4) substitution of safer alternatives to toxic substances; and (5) civil enforcement of CEPA by the public in the courts.
"These five issues were recurring concerns identified by civil society witnesses appearing before the standing committee", said Joe Castrilli, a CELA lawyer, who drafted the amendments.
CONTINUE READING ON www.cela.ca