Thailand provides electronic platform to allow producers/importers of hazardous to apply for a registration and a certificate during COVID-19 period
---
---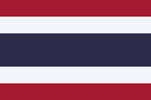 Title of document
Notification of Department of Industrial Works: Submission the request form and the certificate concerning the Hazardous substance under the responsibility of the Department of Industrial Works in the situation of a pandemic of Coronavirus Disease 2019 (6 page(s), in Thai)
Description
To define the operation guideline of the hazardous substances under the responsibility of the Department of Industrial Works by using electronic media to facilitate the entrepreneurs about the operation of the hazardous substances in the situations of coronavirus infection pandemic. Any  person  who  has  intention  to produce  or  import  hazardous  substance are able to apply for a registration and a certificate of hazardous substance through the electronic platform called HSSS (Hazardous Substance Single Submission); and will remain in effect until further notice. This notification published in the Royal Gazette and in effect on 18 April 2020.
Notifying member: Thailand
Notification: G/TBT/N/THA/573
Objective tag
Protection of human health or safety
Objective
For preventing and controlling the Infectious disease, Coronavirus 2019, and reducing the spread of the pathogen which will affect the health of entrepreneurs and officials.
Documents

Agency responsible
Department of Industrial Works (DIW), Ministry of Industry
Timing:
Submission: 01/05/2020
Reception: 01/05/2020
Distribution: 04/05/2020
Final date for comments: N/A
Proposed date of adoption: N/A