EU leaders fail to commit to common climate action at key summit, NGOs say
---
---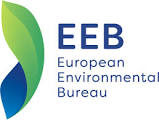 EU leaders gathered in Sibiu, Romania, today to discuss the future of Europe ahead of this month's European elections.
The 28 heads of state agreed on 10 commitments that are meant to strengthen cooperation among EU members to protect the democratic principles of inclusiveness, fairness and rule of law within the bloc.
However, despite earlier encouraging messages from politicians in the wake of recent climate strikes, the declaration fails to properly address the myriad environmental crises and sustainability challenges which we face today, according to the European Environmental Bureau (EEB).
CONTINUE READING ON eeb.org