Switzerland | Two substances of very high concern added to Annex 3 of ChemO, in line with EU REACH
---
---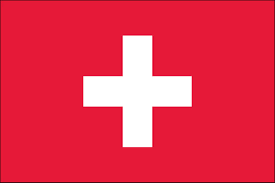 The European Chemicals Agency recently added the following substances of very high concern (SVHC) to the candidate list: Diphenyl(2,4,6-trimethylbenzoyl)phosphine oxide and bis(4-chlorophenyl) sulphone
When an article contains more than 0.1% SVHC of the candidate list, this leads to information obligations for the supplier towards recipients and consumers. More info here.
This applies in Switzerland too: the information obligation towards recipients and consumers applies to suppliers of objects containing more than 0.1% of a substance listed in annex 3 ChemO. More info here.

Diphenyl(2,4,6-trimethylbenzoyl)phosphine oxide is a type of photoinitiator, a substance that initiates or catalyzes a photochemical reaction when exposed to UV or visible light. Its main uses are in the field of UV-curable coatings, inks, and adhesives. It helps in achieving quick curing and improving the overall efficiency of the UV-curing process in various industries.
Bis(4-chlorophenyl) sulphone is a key ingredient in the production of a polymer called Polyether Sulfone (PES). PES is known for its excellent thermal stability, mechanical strength, and resistance to chemicals and hydrolysis. Therefore, it finds uses in engineering applications where high-temperature resistance and dimensional stability are required. PES is utilized in industries such as aerospace, automotive, electronics, and medical devices.