China Bans Disposable Medical Devices Using HCFCs as Diluents or Cleaning Agents
---
---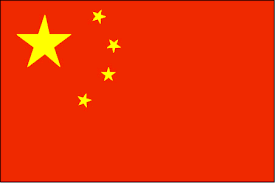 To fulfill its obligations under the Vienna Convention for the Protection of the Ozone Layer and the Montreal Protocol on Substances that Deplete the Ozone Layer, the Ministry of Ecology and Environment of China has issued an announcement prohibiting the production of disposable medical devices using hydrochlorofluorocarbons (HCFCs) as diluents or cleaning agents. This initiative aligns with the requirements of the HCFCs elimination plan within the Chinese cleaning industry and relevant regulations outlined in the Ozone Layer Substance Management Regulations.
Key Highlights of the Announcement:
Starting from December 1, 2023, the production of disposable medical devices using HCFCs as diluents or cleaning agents will be strictly prohibited.

The announcement applies to disposable medical device products listed in the "Medical Device Classification Catalog" released by the National Medical Products Administration, including items such as sterile syringes, non-needle syringes, injection needles, puncture devices, biopsy needles, intravenous infusion needles, and indwelling vascular needles, among others.

The product scope outlined in the announcement will be subject to the latest version of the "Medical Device Classification Catalog."

Ecological and environmental authorities at all levels are required to actively oversee and ensure the strict implementation of these regulations. Enterprises found in violation of these rules by using HCFCs will face legal penalties.
This announcement reflects China's commitment to environmental protection, the reduction of ozone-depleting substances, and the promotion of sustainable and environmentally friendly technologies within the medical device industry.