Basel Convention | 28 June 2022 | Event on depolluting oceans through controlling trade in plastic wastes and combatting illegal traffic under the Basel Convention
---
---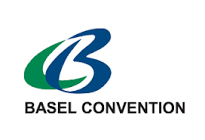 Highlights: The Governments of Kenya and Portugal co-host the 2022 United Nations Ocean Conference to take place in Lisbon, Portugal from 27 June to 1 July 2022. The conference will focus on scaling up Ocean Action Based on Science and Innovation for the Implementation of Goal 14: Stocktaking, Partnerships and Solution.
The Secretariat of the Basel, Rotterdam and Stockholm Conventions and the United Nations Office on Drugs and Crime (UNODC) are organizing a joint side-event on "Depolluting oceans through controlling trade in plastic wastes and combatting illegal traffic under the Basel Convention".
Marine plastic litter is an environmental problem occurring on a global scale today. The ubiquitous transboundary movement of marine plastics and microplastics is becoming a major concern as their property of durability makes their debris remain intact for long period of time throughout the ocean.
CONTINUE READING ON: www.basel.int