Denmark | Executive order on safety requirements for toys
---
---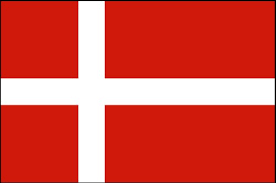 Title of document
Executive order on safety requirements for toys
Description
The Executive Order implements Directive 2009/48 on safety requirements for toys with the latest amendments Directive 2019/1922/EU and Directive 2019/1929/EU on limit values for resp. aluminum and formaldehyde. The Executive Order lays down requirements for manufacturer, importers and distributors who is placing a toy product on the market or make it available on the market. In addition, the safety requirements and chemical limit values that a toy product must comply with are determined. The executive order also stipulates language requirements in connection with communication with the control authority and stipulates sanctions for violations of the rules.
Notifying member: Denmark
Notification: G/TBT/N/DNK/103
Objective tag
Protection of human health or safety; Harmonization; Other
Objective
The purpose of the executive order is to implement Directive 2009/48 with recent amendments to Directive 2019/1922/EU and Directive 2019/1929/EU.

Agency responsible
Danish Safety Technology Authority Esbjerg Brygge 30 DK – 6700 Esbjerg Phone: +4533732000 Email: [email protected] www.sik.dk
Timing:
Submission: 11/09/2020
Reception: 14/09/2020
Distribution: 14/09/2020
Final date for comments: 03/12/2020
Proposed date of adoption: N/A