Paraguay Focus: Import licensing, Ozone-depleting substances (ODS) 1 April 2020
---
---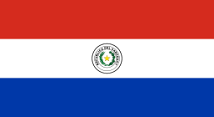 Import Licensing

The scope of commodities for which an Import Licence is required has been modified. Therefore, the classification of goods pertaining to the documents entitled Import Licence and Registration of Importers, i.e. the assignment of commodity codes to which these measures apply, has been updated.

Ozone-Depleting Substances (ODS)

The document entitled Authorisation to Import Ozone-Depleting Substances and Products Containing Them has been completely revised. By way of example, the processing time and documents to be enclosed have been brought up to date. Moreover, information on testing of the products to be imported has been inserted.
CONTINUE READING ON: madb.europa.eu