Five leaders "doing the right thing" on transport emissions
---
---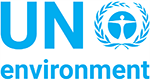 The smell of exhaust fumes is unpleasant and unhealthy, and the gases are known for affecting happiness, intelligence and overall human well-being. Yet millions around the world are forced to breathe in noxious fumes every day as they go about their business—heading for work, going to school or simply stepping out of their homes for a moment.
Air pollution leads to premature death from heart disease, stroke, and cancer, as well as acute lower respiratory infections. Indoor and outdoor air pollution caused an estimated 7 million deaths globally in 2016, according to UN Environment's recently published Measuring Progress report.
Transport emissions account for a significant proportion of air pollution in cities—varying enormously depending on the location. It can be the biggest or a minor source of air pollution, but its effects are devastating nonetheless. This is why local and national governments are increasingly taking steps to improve urban air quality by developing smarter public transport systems and/or switching to electric mobility and zero emission transport.
"We need three things to happen," says UN Environment's electric mobility expert Rob de Jong. "We need to avoid the need for transport, like through better city design where kids can walk to school and shops are close to residential areas; we need to shift to more efficient modes of transport, like public transport and walking and cycling; and we need to improve transport, like through cleaner vehicles."
Sustainable Development Goal 3.9 calls for substantially reducing "the number of deaths and illnesses from hazardous chemicals and air, water and soil pollution and contamination". For changes to be felt at such scale, a combination of behaviour change, persuasion, perseverance and leadership will be required.
CONTINUE READING ON www.unenvironment.org