COVID-19: EU institutions take action to procure life-saving medical equipment
---
---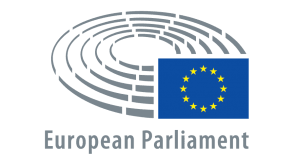 Parliament is working with member states to ensure that the EU can buy ventilators, masks and other medical equipment to be put at the disposal of hospitals across the EU.
Last week, the Commission set up a scheme to gather medical equipment (through rescEU) so that the necessary supplies to combat COVID-19 can quickly get to member states facing shortages of equipment. This equipment is needed to treat infected patients, protect health care workers and help slow down the spread of the virus.

Parliament is working with member states to swiftly approve 40 out of 50 million EUR for intensive care medical equipment such as ventilators and personal protective equipment, such as reusable masks.

Member states are also joining forces under the Joint Procurement Agreement to buy personal protective equipment, respiratory ventilators and items necessary for coronavirus testing. Working together in this way will give them a stronger position on the world market.

RescEU is part of the EU Civil Protection Mechanism, which strengthens cooperation between EU countries in the field of civil protection. Since rescEU was created in 2019, the EU can directly assist member states hit by disasters when national capacities are overstretched.
CONTINUE READING ON www.europarl.europa.eu