Kosovo (under UNSCR 1244) Amendments as regards the assignment of Commodity Codes to import measures and Pesticides
---
---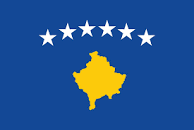 Pesticides

Besides the prior registration of both importers of means of plant protection and the agricultural pesticides themselves with the Ministry of Agriculture, Forestry and Rural Development (MAFRD), an approval for the actual shipment to be imported into Kosovo must be obtained from the Border Phytosanitary Inspectorate, which comes under the Food and Veterinary Agency. This information has been added to the chapter on Chemical Substances and Hazardous Goods in this overview.
Assignment of Commodity Codes to Import Measures

The tariff codes assigned to all documents in this report have been reviewed in accordance with the current Kosovan Import Regime as contained in the Integrated Tariff of Kosovo (TARIK) for 2020. The classification of goods pertaining to the following documents has been adjusted accordingly:

Homologation of Motor Vehicles
Licence to Deal in Petroleum Products
Permit to Import Foodstuffs and Other Animal Products
Phytosanitary Certificate
Phytosanitary Inspection
Registration of Foodstuffs Operators
Registration of Importers of Plants and Plant Products
Veterinary Health Certificate for Animal Products
Veterinary Inspection of Animal Products

In addition, the classification of goods pertaining to the documents entitled Licence to Deal in Strategic Goods and End-User Certificate has been brought up to date in accordance with the official lists of military and dual-use goods, which in turn are based on the EU CN for 2020.

CONTINUE READING ON: madb.europa.eu