New Zealand proposes P1050 Pregnancy warning labels on alcoholic beverages: Assessment Report
---
---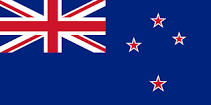 Title of document
Proposal P1050 Pregnancy warning labels on alcoholic beverages: Assessment Report (93 page(s), in English)
Description
The proposal considers changing the Australia New Zealand Food Standards Code (the Code) to require mandatory pregnancy warning labels on packaged alcoholic beverages sold in Australia and New Zealand. FSANZ undertook an assessment and developed a proposed variation to the Code. Standards affected are: Standard 1.1.2 Definitions used throughout the Code; Standard 1.2.1 Requirements to have labels or otherwise provide information, and; 2.7.1 Labelling of alcoholic beverages and food containing alcohol.  The proposed variation requires a pregnancy warning label on most packaged alcoholic beverages with more than 1.15% alcohol by volume with prescribed legibility and format for the label. The pregnancy warning label includes a specified pictogram, signal words "Health Warning" and statement "Any amount of alcohol can harm your baby". The location of the warning label is not prescribed. A 2 year transition period is provided, with an exemption for alcoholic beverages packaged and labelled before the end of the transition period from having to carry the pregnancy warning label.
Notifying member: New Zealand
Notification: G/TBT/N/NZL/90
Objective tag
Consumer information, labelling; Protection of human health or safety
Objective
Drinking alcohol during pregnancy can be associated with various types of harm to the unborn child. These harms may include physical, cognitive, behavioural and neurodevelopmental disabilities with possible life-long implications. Fetal Alcohol Spectrum Disorder (FASD) is an umbrella term used to describe the range of possible harms. FASD is preventable by avoiding alcohol consumption during pregnancy. The objective of the pregnancy warning label is to provide a clear and easy to understand trigger to remind pregnant women, at both the point of sale and the potential point of consumption, to not drink any alcohol, with the ultimate objective to protect human health and safety and enhance consumer information and labelling.

Agency responsible
Food Standards Australia New Zealand (FSANZ)
Timing:
Submission: 03/10/2019
Reception: 04/10/2019
Distribution: 04/10/2019
Final date for comments: 24/11/2019
Proposed date of adoption: N/A